Circles
Diplom Gestaltung
Prof. Heiner Blum
Prof. Rotraut Pape
Diplom Theory
Prof. Dr. Juliane Rebentisch
1 November 2018
Circles (working title) is a video work that attempts to convey what is commonly understood as contemporary history as the history of interpersonal encounters by referring to historical moving image material. At the same time, physical touch is thought of as its most binding constituent. Touching means to be touched and touch as such can shimmer even through the most representative surface of propagandistic staging. The potentiality of complete human touch condenses on it. In Circles, interpersonal (skin) contact connects people of public life, who at the same time stay physically together in and with this contact – not just in their togetherness. Through preceding and subsequent touching they are movingly connected to any other body. Circles is a video collage that aims to dismantle documentary scenes of political encounters into a rhizome of interpersonal contact, against a background involving a spectrum of significance held in the events of the two world wars (and beyond). The work breaks the laws of space and time. In it, the protagonists transcend dimensions. From one encounter to the next, they pass on the baton of touch – like a Ring-a-Ring o' Roses, in which children hold each other's hands while dancing in circles.
Multi-channel video installation, loops
Found footage, various resolutions, mute
This Is Not a Greek Story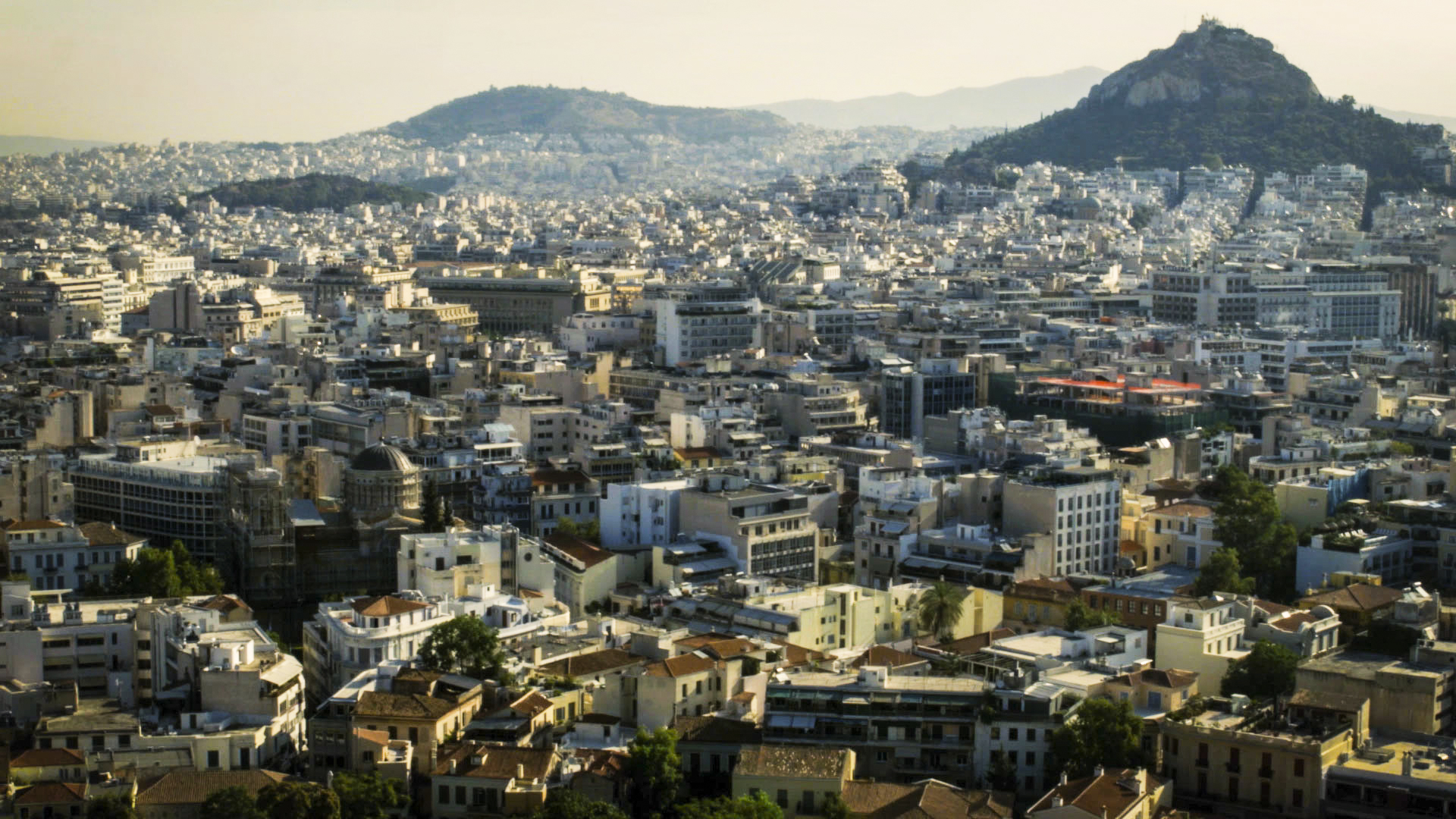 Zoon Politikon
cv
Jonas Englert studierte an der HfG Offenbach Kunst bei Profes_in Heiner Blum, Rotraut Pape und Alexander Oppermann. Im Wintersemester 2012/13 besuchte er parallel das Institut für Angewandte Theaterwissenschaften bei Professor Heiner Goebbels in Gießen. 2012 wurde er mit dem Dr. Marschner-Preis« ausgezeichnet. 2013 erhielt er das Johannes Mosbach-Stipendium sowie 2017 eine lobende Erwähnung im Rahmen der B3-BEN 2017 Awards in der Kategorie »Zeitbasierte und immersive Künste«. Englert ist Preisträger der Frankfurter Künstlerhilfe 2018. Seine Arbeiten sind Teil der Sammlungen des Hirshhorn Museum, Washington, D.C., des Museum of Fine Arts, Boston und privaten Sammlungen. Darüber hinaus entstanden Arbeiten für diverse Theaterproduktionen, unter anderem am Nationaltheater Mannheim, am Staatsschauspiel Dresden und am Theater Bonn. Englert wird von der Galerie Anita Beckers vertreten.
Exhibitions
Solo (Selection)
2018 Praeludium: Jakobikirche, Lippstadt (D)
2015 Jonas Englert. Videoarbeiten: Art Virus Galerie, Frankfurt/M. (D) (C)
2015 Teatime in the Visual Library: LS43, Berlin (D)
2013 Unity: 1822-Forum, Frankfurt/M. (D) (C)
Group (Selection)
2019 The Badehaus Diaries: Stadtgalerie, Bad Soden (D)
2018 AMBITUS. Kunst und Musik heute: Kunstmuseum Magdeburg, Magdeburg (D) (C)
2018 I'm a Believer: Atelierfrankfurt, Frankfurt/M. (D)
2018 NEUE FILME: LS43, Berlin (D)
2018 KUNST DER REVOLTE // REVOLTE DER KUNST: Campus Bockenheim, Frankfurt (D)
2017 On Desire: B3 Bienniale, FOUR, Frankfurt/M. (D) (C)
2017 Things I Think I Want: Frankfurter Kunstverein, Frankfurt/M. (D)
2016 Kopf und Kragen: Galerie der Stadt Backnang, Backnang (D) (C)
2016 B3+Shanghai: Tongji University, Shanghai (CHN) (C)
2015 Raum_Reformation: Interferenzen: Alte Nikolaikirche, Frankfurt/M. (D) (C)
2015 Bewegte Bilder: Marburger Kunstverein, Marburg (D)
2015 Performing Portraiture: Museum of Fine Arts, Boston (US)
2014 Transition: AusstellungsHalle, Frankfurt/M. (D)
2014 Lab 3.0: Unpainted, Postpalast, Munich (D)
2013 nonliteral: B3 Bienniale, Atelierfrankfurt, Frankfurt/M. (D) (C)
2013 Atlas 2013: Bundeskunsthalle, Bonn (D) (C)
2012 Junge Hunde: Godsbanen, Aarhus (DNK)
2012 The Meaning: Neuer Kunstverein Gießen, Gießen (D)
2012 NEU/NOW: Maus Hábitos, Porto (P) (C)
2012 Hidden and Forbidden Identities: Palazzo Albrizzi, Venice (I)